24-Hour Calvert County Maryland Plumbing Services Delivering Reliable Home Plumbing Solutions Since 1993
Boothe's Heating, Air & Plumbing services the Calvert County Maryland area with plumbing repairs and installations of every kind and any size. We provide plumbing services for home residential, commercial and industrial customers.
With over 25 years of plumbing service experience in Calvert County, we have seen countless problems and delivered quality results—which is why our reputation in the Calvert County area is so strong. If you are experiencing plumbing problems, don't hesitate to reach out to our professional plumbers to get your home running smoothly again.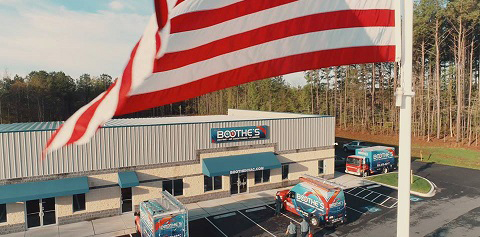 Our Calvert County Maryland plumbers can assist you and your home with:
Water heater services
Tankless Water heaters
Drain cleaning
Sewer line repairs
Re-piping projects
Gas piping projects
Water softeners installations
Leaking pipes solutions
Toilet and faucet services
Sump pump replacements
Garbage disposal repairs
Plumbing maintenance services in Calvert County:
Pipe inspections
Water pressure testing
Water quality testing
Drainage speed checks
Water heater inspection
Faucet and hose checks
Plumbing Repair Services
If it's too late for maintenance and you are currently experiencing an issue with your plumbing system, we can help. It is always better to have a plumbing problem fixed right away to avoid further expenses and stress down the line. When something simple like a running toilet or dripping faucet is left alone, it can lead to much bigger problems. At Boothe's Heating, Air & Plumbing, we offer 24/7 emergency repair services for those plumbing problems that can't wait.